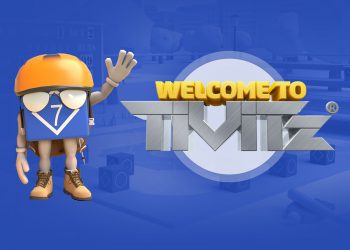 Download the NEW TiViTz App!
Improved gameplay, cutting-edge graphics, and immersive worlds await you in the new app. Play TiViTz anywhere, anytime by downloading from iTunes or Google Play today.
What is TiViTz?
TiViTz is a fun, engaging online math and strategy game that stimulates interest in STEM (Science, Technology, Engineering and Math). 
For children grades K-8, TiViTz combines board game strategy with math concepts covered in school. Play in single-player mode, or compete online against friends around the world! As you play, you'll unlock new themes and avatars.
With immersive themes and sounds, 9 skill levels, and state-of-the-art 3-D graphics, TiViTz improves critical thinking and computational skills by incentivizing gameplay through equation solving. TiViTz combines the fun of checkers and chess with the need to correctly strategize and solve math problems to ensure victory.
See What All the Buzz is About!

I am excited to see so many students engaged in playing TiViTz to improve their math critical thinking skills! Math will be important to those who pursue STEM careers, but it will also be important to students, no matter what their career, in the information age of the 21st century.

One of the biggest challenges I have each year with teaching mathematics is getting the kids to be excited, to want to do something other than play around. The first thing I thought of was bringing in TiViTz.

After TiViTz, I'm getting A's and A's and A's. That's all I can say. A's.